OFSTED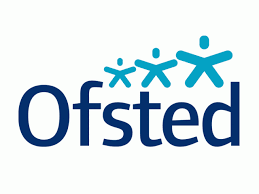 Our Report
In addition to to publishing performance data schools are also require to publish a copy of their most recent OFSTED report. May Park Primary School has not yet received an inspection under it's current designation as an academy.
Ofsted Parent View
Ofsted welcomes parents to give their opinions on the performance of a school even if a school is not being inspected. Their website Ofsted Parent View gives you the chance to tell Ofsted what you think of your child's school, including:
how happy your child is at the school

how the school manages bullying or challenging behaviour

If your child has special educational needs and/or disabilities (SEND), They will also ask how well the school supports them.
Ofsted inspectors will use parent responses to help them plan inspections. The information you provide can:
inform discussions inspectors have with school leaders during an inspection

help Ofsted decide when to inspect a school
In addition to this, they also publish the overall summary of the responses to Ofsted Parent View. This information is anonymised and can be viewed at the Ofsted Parent View: management information page .
You can register and 'Give Your Views' by following the link below
Link
Ofsted Parent View Registration- 'Give Your Views'