May Park Primary School Meals with Edwards & Ward Caterers
School Meals at May Park
May Park provides a range of healthy hot and cold school meals each day which are completely free to all the children in Reception, Year 1 and Year 2. Fresh Water and Fruit is available daily. For all other children the cost of a meal is £2.40 per day (£12.00 per week). Meals must be paid in advance via MCAS.
Children can choose from meat, vegetarian, halal, jacket potato, or the salad bar. The salad bar provides a choice of cold meats, eggs, cheese or tuna mayonnaise; and a range of pasta, rice or pulse salads; all served with a wrap and a selection of salad vegetables. You can down load a copy at the bottom of this page.
Pack Lunches
Your child may bring a pack lunch to school in the morning at the start of the day. We request that the lunch is cold, healthy food, i.e. sandwiches, wraps, pasta, rice, meat, cheese, fish, vegetables with fruit and yogurt rather than sweets or chocolate.
Payments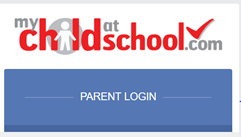 At May Park we are striving to be a cash free school so all payments can be made through My Child
at School (MCAS). You will receive activation details from the school which you can use to log in online
at https://www.mychildatschool.com/ or by downloading the app.
Payments for the following can be made through MCAS:
School meals
Visits (instalments can be set up if a large amount)
Clubs
Morning Stars (breakfast club)
Supernovas (after school provision)
We hope you find this system beneficial and easy to use, however, should you encounter any problems registering, or with any other aspects of MCAS please telephone or call into the office and the staff will be happy to help you
Do you think your child may be entitled to Free School Meals?
This is not the same as the Universal Free School Meals provided by the Government for Children in Reception, Year 1 & Year 2.
Pupil Premium funding is extra money paid direct to schools for each child who is eligible for free school meals due to the household being on a low income. It is used to support your child's education by funding valuable support like extra tuition, additional teaching staff or after school
Under current rules, your child might be able to get free school meals if you get any of the following:
Income Support

income-based Jobseeker's Allowance

Income-related Employment and Support Allowance

Support under Part VI of the Immigration and Asylum Act 1999

The guaranteed element of Pension Credit

Child Tax Credit (provided you're not also entitled to Working Tax Credit and have an annual gross income of no more than £16,190)

Working Tax Credit run-on – paid for four weeks after you stop qualifying for Working Tax Credit

Universal Credit
Apply online
You can apply online at https://parent.bristol.gov.uk/web/portal/pages/parents/travel-and-free-school-meals This is the quickest and easiest way to apply. If you would like any help with the electronic form please either call the Council FSM team on 0117 903 7990, or speak to the school office.
If you cannot apply online you can complete a paper form, available from the school office.