May Park has a lovely well-resourced Nursery class that can accomodate up to fifty 3 to 4 year olds:
30 in the morning session - 8.50am-11.50am 20 in the afternoon session - 12.30-3.30pm.
Our Nursery entitlement is provided as 3 hour sessions, five days a week. This year we are also able to offer some 2½ day places.
Our Nursery class children have access to a high quality, play based learning environment organised into workshop areas. The large secure garden and school woodland facilitate wonderful outdoor play opportunities all year round.
Currently the Nursery has an excellent staffing ratio of 1 adult to 8 children and the key workers are highly skilled and experienced professionals. In addition a bi-lingual support worker helps children learning English as an additional language to access the curriculum.
The Nursery sessions have a supportive routine which includes opportunities for children to work alone or with others, in child initiated or adult supported play. Children plan their own learning and make choices about what they want to investigate. Staff encourage children to problem solve and reflect on their learning experiences.
The Nursery staff also implement Building Learning Power (BLP). This is an approach centred on cultivating "apptitudes" for life-long learning. We aim to encourage children to be resilient, resourceful in their approach to solving problems and to be reflective about their learning. Children can begin to see themselves as learners, and begin to understand that everyone is constantly learning, even adults!
On going records are kept of children's learning journey; these are shared with parents regularly. We also benefit from being part of the wider "May Park Community" Many of our children move on to the Reception classes, and have siblings in the school.
Celebrating Diwali 12-11-15
In the Nursery we have been celebrating Diwali, the Sikh and Hindu festival of light. We acted out the story of Rama and Sita with puppets and have been exploring light with candles, torches and a huge light box. We made rangoli patterns with coloured rice, decorated crowns, made divas out of playdough, wrote Diwali cards, sorted bangles, dressed up, had mehndi patterns on our hands and had party food.
Happy Diwali to all those celebrating Diwali this week.
During the whole school Arts week, the children in the Nursery have been creating a jungle to play in. Full of trees, vines, giant leaves and exotic flowers, the jungle was lovingly made using paint, glue and a variety of junk and natural materials.
We have been learning about the Chinese New Year, and as it will be the year of the monkey, we have filled our jungle with a variety of soft toy monkeys, monkey puppets and small world toys. There are both fiction and non fiction books to read about monkeys, binoculars to look through, old cameras to take photos of the wildlife and even some animal dressing up clothes.
Chinese New Year - 5-2-16
The children have loved learning all about the Chinese New Year (the year of the monkey). They have practiced eating noodles with chopsticks, listened to stories, watched short videos of lion and dragon dancing, played with soft toy monkeys in our jungle and stretchy monkeys in the maths area, and made a dragon costume. Today we finished with a carousel of activities including playing with a huge tray of noodles with tongs, tweezers and chopsticks. We made prosperity envelopes with shiny coins in and tried doing some Chinese writing on them. We had fortune cookies with secret messages inside. But most exciting of all was our dragon dance around the Orchard school, playing instruments very loudly so that everyone could hear the dragon coming!
We all learnt to say;
新年快乐
Gung Hei Fat Choi
Happy New Year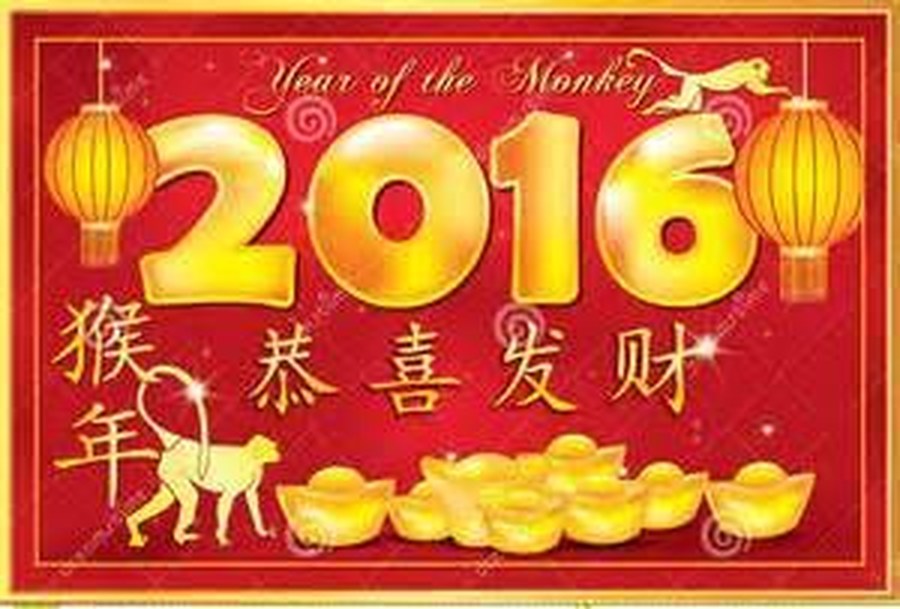 Lulu the hen came to visit 14-3-16
Today Lulu the hen came to visit us. We have been learning a song about a hen so we sang it to her.
Cluck cluck, cluck cluck, cluck cluck cluck, good morning Mrs Hen.
How many chickens have you got?
Madam I've got ten.
Four of them are yellow, four of them are brown and two of them are speckled the finest in the town.
Cluck cluck, cluck cluck, cluck cluck cluck, good morning Mrs Hen.
We watched Lulu, asked lots of questions, listened to her cluck and drew pictures of her.
We have been learning all about eggs and which animals hatch out of them. We have had some hen's eggs in our incubator, keeping them warm for the mummy hen. There was great excitement as they began to hatch out. "I can see his beak! said one child who had been watching for over an hour! "He's playing hide and seek!" observed another child, as the beak popped out through a hole in the shell. " I can hear it." "It's hatching!" the children chorused.
Click below to see a chick hatching out
Click below to see our adorable chicks.
The chicks have gone to live in Floss's Dad's large garden in Gloucestershire and have been enthusiastically adopted by a broody hen called Chaos, they look so happy!
Click below to see the chicks with their new mother.
Parents joined the Nursery children for a treasure hunt in the woods today, they had treasure maps and followed the correct coloured arrows until they found their group's treasure chest containing a parcel full of books for each child, (in many cases dual text books in home languages) and of course chocolate gold coins! The children have spent the past couple of weeks playing pirate games, making their own maps, telescopes, eye patches etc, searching for treasure, playing with small world pirate ships, exploring floating and sinking and listening to pirate stories.
First visits to the woods 12-11-15
The children had great fun exploring the woods for the first time this year. They played in the autumn leaves, climbed on the play structure, watched for birds, squirrels etc. One group even pretended to rescue princess Sita, remembering the Diwali story about Rama and Sita.
Being imaginative - January
The children have been engaging in imaginative role and small world play, building stories around toys, working together and using their own first-hand experience.
"We're going to the airport" R announced, she wants to be a ballerina, she got ballerina shoes....no that's too small for G, these fit just right."
"We're having a sleepover at A's shop!"
"You're the customer, I'm the shopkeeper" said R
"Can you give me a pound for my sister?" asked A "what's your password?" She continued as she tried to open the till.
"My mummy bought these shoes 'cos they are my size, they are just right for me!" Z put her own shoes back on.
"My baby got these shoes, I still need to pick her up, she wants me to carry her 'cos babies can't walk. 'Cos I thought the buggy might be trouble on the bus!"
"She wants to eat this, got to be careful 'cos she might choke!"
"This baby heavy, she grown 'cos she's sixteen months, that's a big number!"
The children wanted to play doctors upstairs so we found the role play box. Children and staff took it in turns to be patients and doctors.
"Somebody has to be the patient, I'll be the patient."
"Now I'm the Doctor. This won't harm you, you need an injection in your mouth!"
R found an oxygen mask "it's okay if I put this on, so if sick comes out of your mouth it can go in there." He carefully carried the mask full of sick away saying "I've got special tweezers."
"I'll give you some medicine" (an injection) "try to be brave, that's all we can do!"
I asked H to phone my Mum.
"Um, how do you spell your mum's name?" (the phone number was 3 4 5) . She pressed the correct buttons "Hello mummy...yeah...yeah..bye." "She said are you feeling better now?"
"So I think we don't need to do any more work on you and you're feeling better okay, but we got to get in the ambulance 'cos we've got another patient waiting, but you need to stay here in the hospital!.....Nee naw nee naw..."
Father Christmas visited our Christmas party bringing the children presents containing large dinosaurs.
Using natural materials to create a home for the dinosaurs in the digging area outside, the children played.
"It's Christmas time, he need to go to sleep then Santa come."
"Morning!"
"Oh my presents, my presents!" the dinosaur jumped up and down with excitement and the children sang "jingle bells....."
"I got my magic wand" M held a stick and let her dinosaur play with the other dinosaurs.
"Look he's doing!" said A showing his dinosaur eating the leaves.
"Hello, Santa's here!" H said.
"I want my present party." A replied.
"He's a bit sad 'cos he want his friend, he's a bit going to his bedroom to be sad." M hid her dinosaur and told her friends he was called "Brontosaurus".
Transforming the climbing frame
Making a castle/pirate ship/house using pegs to attach fabric to the climbing frame. Pretending to be builders and manipulating pegs (using one-handed tools).
Singing while we dig 17-3-16
Click below to see a group of children having fun in our digging area.
St George's day celebration 22-4-16
Saturday 23rd April is St George's day, so we have been listening to lots of stories about knights, dragons and princesses, including of course the story about George, the brave knight who rescued the princess Cleolinda from the dragon. We have been playing with small world castles, dressing up as dragons, knights and princesses and making swords, crowns, flags etc. We even saw some real armour and a real sword. It had been very exciting!
The annual Nursery sponsored bike ride took place on 25th May. Parents and the rest of the school lined the route cheering loudly. Many children brought their own bikes from home for the bike ride, two children were even riding two wheeled bikes! All the children came in the morning for the event, some of them making new friends. Later they all had the chance to ride the bikes again on the big playground, proudly showing their bikes to their friends.
Parents very kindly made and donated cakes, samosas etc to be sold, and we collected nearly £300 to buy new equipment for the nursery.
Thank you to all those who came to support the event, and helped to make it such a success.
Celebrating Christmas 16-12-15
The Nursery children have been learning all about Christmas, they have been listening to Christmas stories, playing in a stable with a bale of straw and giant animals, dressing up as Father Christmas, reindeer, angels etc. They have been playing with a small world arctic scene, and a small nativity scene, wrapping presents and making cards. Every day we opening a door on the advent calendar on our interactive white board, learning new vocabulary (baubles, holly, angel etc).
There was great excitement as Santa arrived at the Christmas party bringing presents for the class, inside were giant dinosaur toys. Lots of the children wanted to go and shake Santa's hand. During the party the children played a variety of traditional party games such as pass the parcel, the hokey cokey etc.
Hot chocolate in the woods on a cold and frosty January morning.
We came to school dressed as character's from our favourite stories for world book day.
The Hairdresser's - March
Do you fancy a new hair style? This is the place to go!
Mark making and building in the woods - 8-3-16
Yellow group went to the woods this afternoon and found lots of sticks. The children tried mark making in the mud with little sticks, drawing pictures and writing. One girl discovered that rubbing a stick on the trunk of a tree made a good noise.
A little further into the woods we found two houses built by the older children, and inspired by this the nursery children found big sticks, working together to carry them and build their own structure.
One of our building learning power characters is called Betty bee, she is very good at collaborating. "We're just like Betty bee!" the children told each other as they worked.
The rest of yellow group also found the houses and engaged in imaginative role play, having tea parties, building pretend fires out of piles of sticks, and being bears and tigers living in caves.
Easter egg hunt 23 & 24-3-16
On the last days before the Easter holiday we had Easter egg hunts in the garden. Children hunted for over 100 tiny covered chocolate eggs and found almost all of them! The eggs were hidden in trees, holes in the walls etc so children had to look very carefully. When they found an egg the children rushed to put it back in the basket. When the basket was full we took the eggs into the classroom to share out and eat!
Happy Easter to all those celebrating Easter this coming weekend.
This term we have been learning all about the minibeasts that live in our garden. We have been hunting for them under logs and stones, and in our bug hotel. We have some caterpillars in the classroom that we have been watching as they get bigger and turn into butterflies. We even made wings for giant plastic bugs, so they could fly.
There was great excitement as our butterflies hatched out. At the end of the day, we took them outside and waved as they flew off into our garden.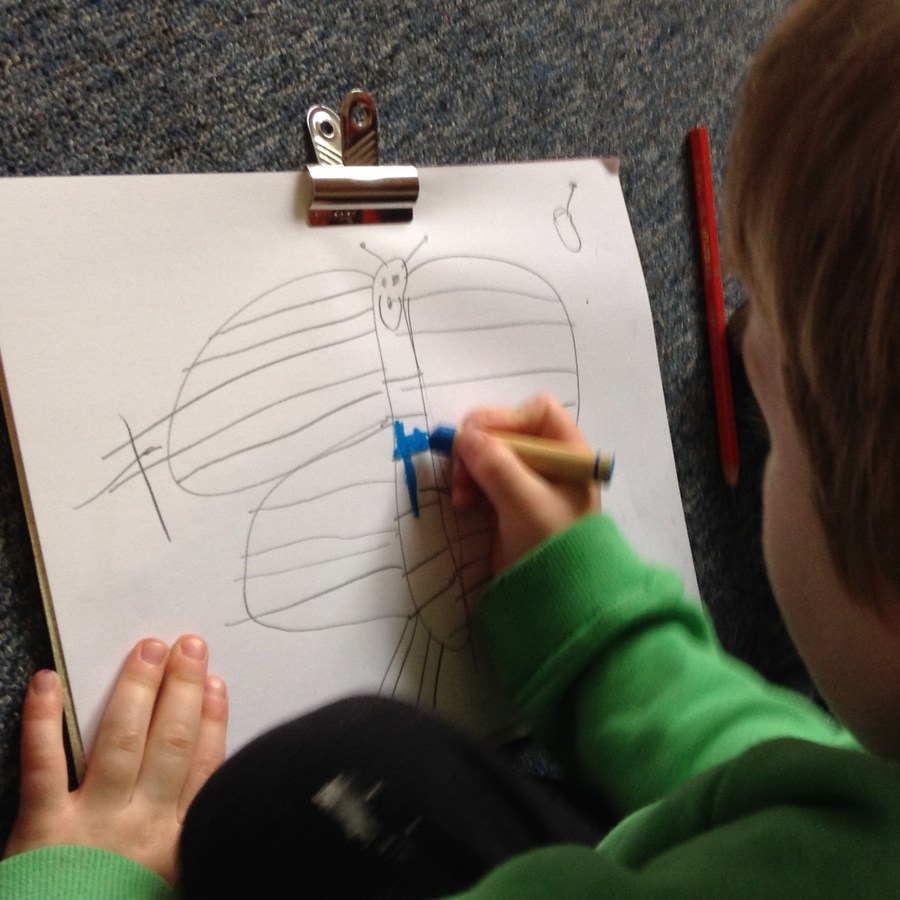 Dress up and dance day 13-7-16
The children loved dressing up and participating in the whole school 'Dress up and dance day' in aid of Macmillan cancer research. We have some fantastic dancers in the Nursery.