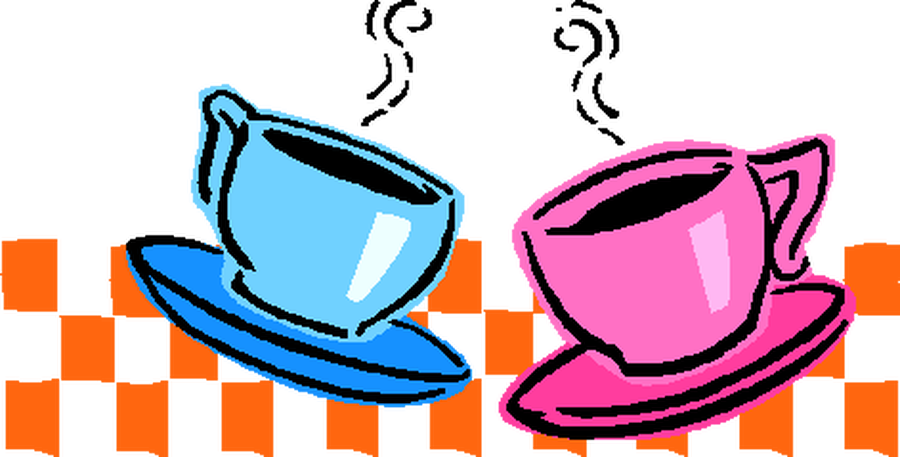 Foundation Stage Coffee morning / Workshops
These very popular weekly workshop with Hazel Bailey from Holly Reception class and Joanna Gates from the Nursery run every
Tuesday morning from 9.00am – 10.00am in the Orchard school hall (from November onwards).
Workshops are themed to support the Foundation Stage curriculum, and give parents the opportunity to work with their children. They are aimed at children aged 3-5 years, however you are welcome to bring younger children.
Parents do not need to come every week. Come along when you can, have a cup of tea/coffee, meet other parents, have fun with your child and find out more about helping your child at school. Everyone is welcome.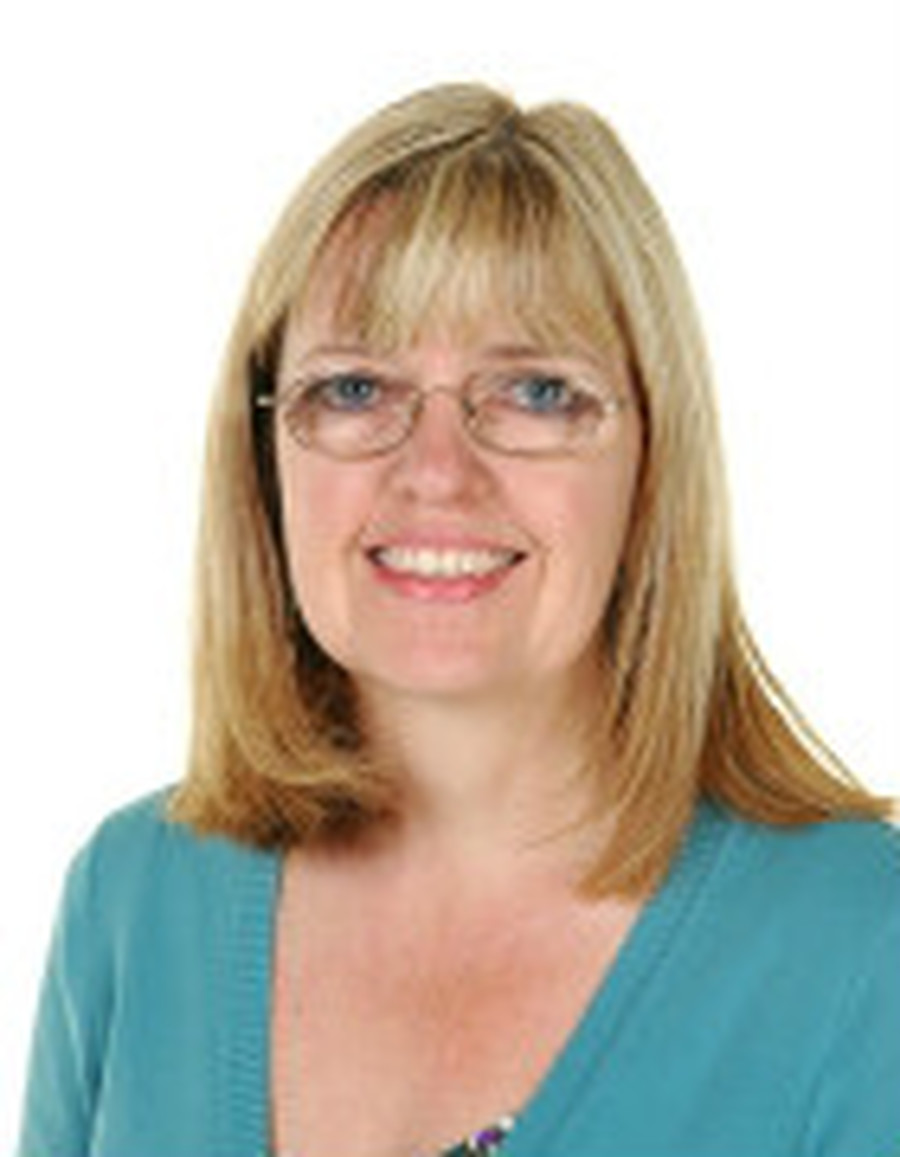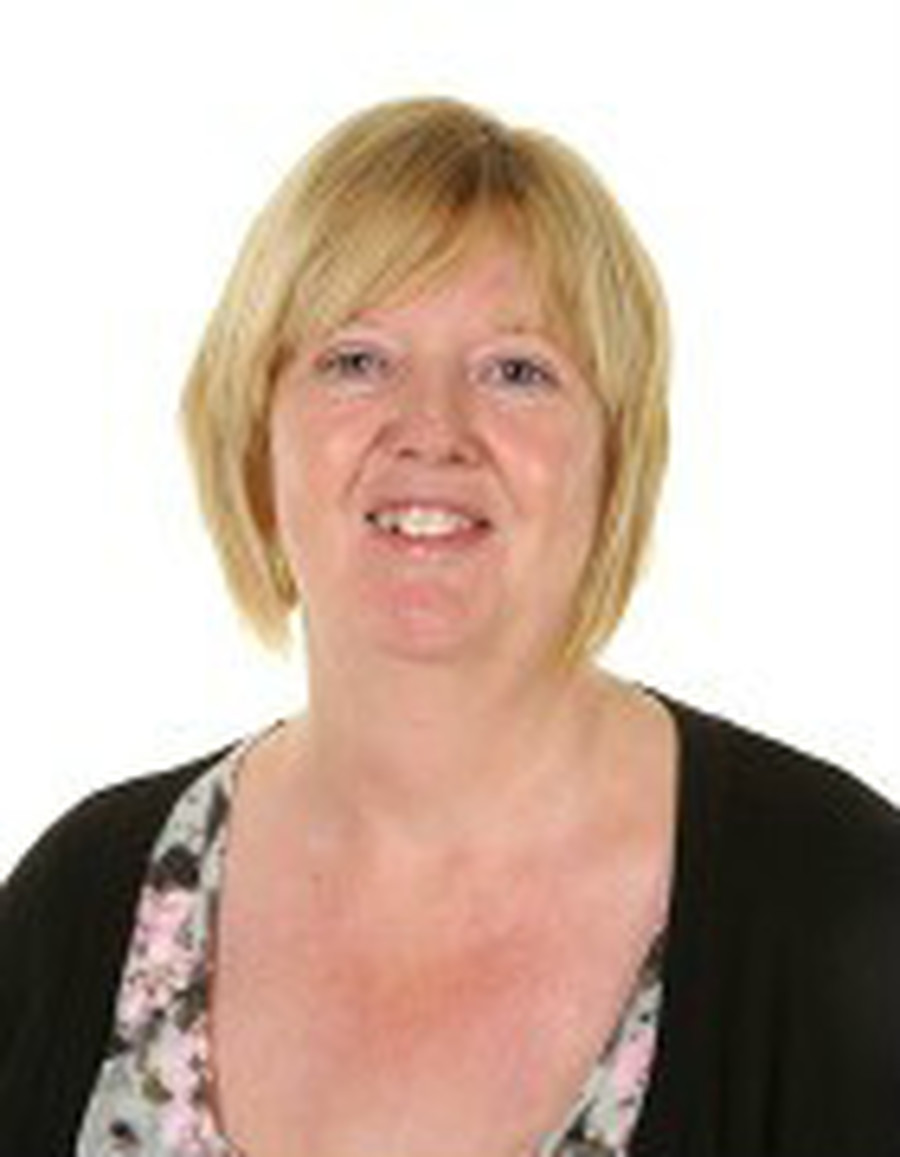 Christmas workshop 8-12-15
Making Christmas trees out of pine cones and decorating them, making Christmas cards and paper chain decorations, wrapping presents and reading Christmas stories kept everyone busy this week.
Happy Christmas to all those celebrating Christmas.
As part of the whole school arts week we provided a variety of art materials this week for parents and children to be creative. There was clay and natural resources, junk modelling, collage, paper mosaics, watercolour paints, pens, crayons, pastels, chalks and charcoal to draw with. Parents and children made some wonderful pictures, picture frames and models.
Cameras and computers workshop 23-2-16
Today we explored some of the technology used by children in the Foundation stage. We explored ipads, remote control cars, microphones, talking tins and programmable Bee-bots. We also used cameras and some children dressed up to have their photo taken. Next week we will have a slide show on the big screen, showing all the photos taken.
Construction toys workshop 8-3-16
Children and parents used a variety of construction toys to create some amazing models today, some toys were familiar and some were new and challenging even for parents.
Children also constructed models to take home using cardboard shapes, hole punches, split pins and treasury tags.
George and the dragon workshop 19-4-16
As Saturday is going to be St George's day, our workshop theme was George and the dragon. Children made flags, crowns, swords and shields, they played with small world castles, dressed up as princesses and knights, drew pictures of dragons, knights and princesses, and made small stick puppets.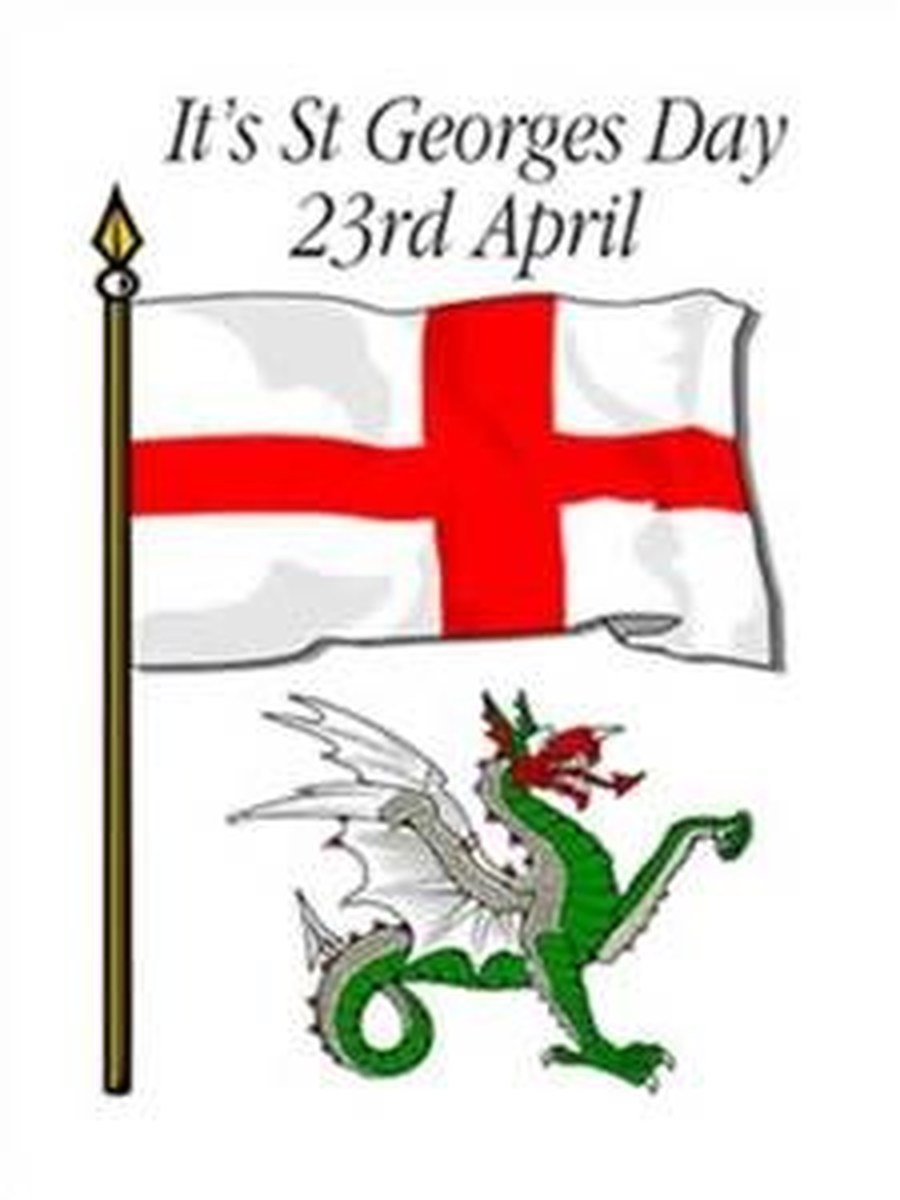 Teddy bear's picnic 24-5-16
♫ ♪ ♫ ♪ If you go down in the woods today ♪ ♫ ♪ ♫ .....
You'd have seen some very happy children and parents having a teddy bear's picnic!
Children brought their teddy bear to school, they decorated a picnic bag, and made teddy shaped sandwiches to take to eat with teddy shaped crisps and biscuits. Everyone loved being in the woods on such a lovely sunny day. After the picnic the children were able to explore the woods, and try out the climbing structure.
*If you haven't visited May Park woods and would like to, then come along for our Bear hunt workshop on 14th June 2016. The woods are a wonderful resource for the school. Over 20 years ago every child in the school planted a tree, many with their parents. The trees have now matured into this wonderful woodland, used daily by children during lessons and for play.
Thank you to everyone who enthusiastically joined in with our dance workshop today. We learned dance steps from a dress up and dance video (Hoedown, Bollywood, Guitar legend, Flamenco & Superhero), then we did some British Country dancing and ended with the Hokey Cokey.
This was our first workshop of the year and we were delighted to welcome a 48 families this week!
Painting, sorting and sticking were a few of today's activities. Children mixed their own colours with powder paint and made colour tubes to look through and some beautiful patterns.
We hope you all had fun!
Playdough workshop 24-11-15
Today we learnt how to make Playdough, it's very easy, lasts for months in a plastic box or plastic bag, and is the perfect thing to play with on cold wet winter days.
As well as being creative we practiced our maths and language skills and used dough for role play. There was sparkly Playdough, dough that you could smell, sparkly night time playdough, frozen playdough with characters from the film and full of snowflakes, there were lots of different colours and lots of ideas to try at home.
If you would like to make Playdough you will need;
2 cups of plain flour
2 cups of water
1 cup of salt
2 tablespoons cooking oil
2 tablespoons cream of tartar
food colouring
Mix all the ingredients in a pan, stirring over a low heat until it resembles dough.
Knead the dough and play!
Keep in an air tight container or plastic bag.
Today's workshop was based around the story "Handa's surprise" by Eileen Browne. In the story Handa takes seven delicious fruits to her friend Akeyo, but on the way they get stolen by animals, and when she arrives to her surprise the basket is full of tangerines.
We watched an animated version of the book on the big screen, then tried some of the fruits from the story. We made fruit salad and squeezed orange juice to drink, with straws and little umbrellas in to make it look fun. Children and parents practiced carrying baskets of fruit on their head, read the story in dual text books, and wrote in speech bubbles on pictures from the book.
(Click on the picture to watch Handa's surprise on You Tube)
Writing in play workshop 1-3-16
There was a lot of role play as well as writing at today's workshop. Children wrote shopping lists and went shopping, they took phone messages, wrote letters and cards, played in the office and posted their letters at the post office. There was a hospital with lots of medical notes being written, children played with magnetic letters, made their own books etc.
On the big screen we watched a slide show of all the photos taken by parents and children at last week's workshop, some of which were very amusing!
What a delicious workshop! Children made chocolate nests, imagining that the chocolate was mud to stick the rice krispie "sticks" together. Each nest had mini eggs in it.
Children made beautiful Easter baskets to carry their nests home in and Easter cards for their friends and family. There was also orange and yellow playdough with Easter themed cutters, and Easter eggs and books to look at.
Outdoor play workshop 3-5-16
We were able to experience the school's wonderful all weather games area (MUGA) in the sunshine today. We practiced ball skills; throwing, kicking and catching, using a variety of different balls. We also used hoops and beanbags, eggs and spoons, jumped in sacks and threw foam javalins.
Puzzles and games workshop 10-5-16
Today we practiced our maths skills, trying out lots of ready made games and puzzles, and making some of our own.
Children cut up laminated photos of themselves taken during previous workshops to make puzzles, made dice with spots or numerals on and invented their own large board games.
The Garden workshop 14-6-16
We had a new workshop today, digging in the soil, planting sunflower seeds , drawing faces on pots and planting grass which will grow to be the hair.
We made tray gardens, made clay mini beasts to go in our gardens and painted pictures of bugs and flowers.
We played with plastic minibeasts, looked at non fiction books about minibeasts and growing, and watched real snails with magnifying glasses.
Music fun workshop 5-7-16
Today we sang together, and explored the sounds made by different musical instruments.
Light and dark workshop 17-11-15
This term there have been lots of festivals involving light, the children were able to share some of the activities they have experienced in the classroom with their parents, and try out some new ones too.
This was a new workshop for us, children and parents made stained glass pictures, shadow puppets, firework pictures with chalk on black paper. They made clay diva lamps, explored light boxes, read night time stories by torch light and most exciting of all, explored a very dark place filled with nocturnal animal puppets, a variety of light toys, stories etc.
Gingerbread man workshop 1-12-15
This week is book week across the school, so we started today's workshop with a story. Each child had a laminated gingerbread man so that they could join in with the refrain "Run, run as fast as you can, you can't catch me I'm the gingerbread man!" Parents and children then had the opportunity to cut out and laminate the other characters from the story and add magnets to the back so that they could retell the story on the fridge at home. Children also made their own gingerbread men out of a variety of materials including playdough, looked at different versions of the story and used puppets and toys to retell the story.
By far the most exciting activity was icing real gingerbread man biscuits, using tiny smarties as eyes and buttons to decorate, then of course eating them!
Today our theme was the weather. We made sunglasses, windmills, umbrellas, and weather charts out of paper plates. We explored ice and artificial snow. We looked at fiction and non fiction books about weather, and listened to rainsticks.
Chinese New Year workshop 2-2-16
Today's workshop theme was the Chinese New Year which will be celebrated on 8th February. As it is going to be the year of the monkey we played with small world monkeys, made monkey masks and monkeys out of junk. Children practiced doing Chinese writing and made prosperity envelopes, ate noodles with chopsticks, and fortune cookies, read books about the Chinese New Year and most exciting of all made dragon costumes to wear.
We watched a video of some Chinese lion dancers on the big screen. You can see the Lion dancers at the
Wai Yee Hong Chinese supermarket, (next to the market at Eastgate) on Saturday 6th Feb at 11.30am.
Come along to watch it's great fun!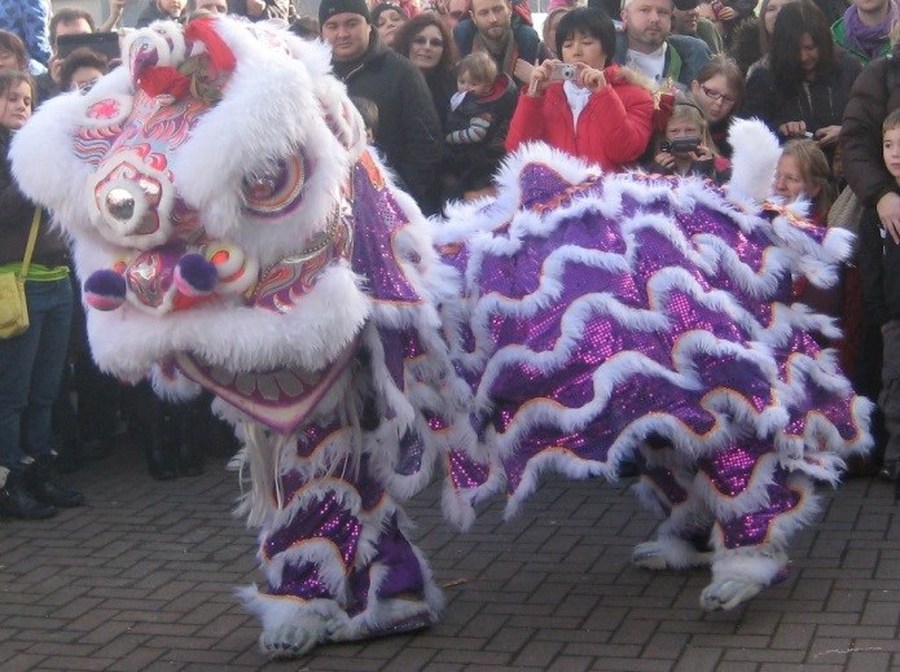 Volcanoes, goop, magnets, electric circuits, balloons, jelly stones and cubes, moon sand, the difficulty was in deciding which to try first!
Lots of descriptive language used today in a variety of languages!
This week is a whole school science week
Visit to Noah's Ark Zoo Farm
26-4-16
Today it was mostly sunny for our visit to Noah's ark zoo farm. The children were fascinated by the animals, most of whom they were able to see in very close proximity, and there were lots of places for the children to run, jump, climb and slide. Even though there was a hail storm as we left. everyone looked like they had enjoyed their day.
For more information about this venue go to their website http://www.noahsarkzoofarm.co.uk/
Painting workshop 17-5-16
A very busy and creative workshop today, trying butterfly prints and string painting with folded paper, wax resist and bubble painting, painting with paint boxes and tiny brushes, using printing tools and rollers, and painting at the easels. There were some beautiful paintings created by both children and parents.
The Bear Hunt workshop 21-6-16
We started today's workshop by watching a DVD of the story "We're going on a bear hunt" on the big screen in the hall. Then off we all went to May Park woods in search of the bear. Every child had a clipboard with pictures of things to find in the woods and with a sticky strip onto which they could fix as many different leaves as they could. Children followed a trail of bears with arrows on them, through the woods until they eventually found the bear's cave and went inside to meet the bear, who fortunately turned out to be very friendly!
(Click on the picture to watch "We're Going on a Bear Hunt")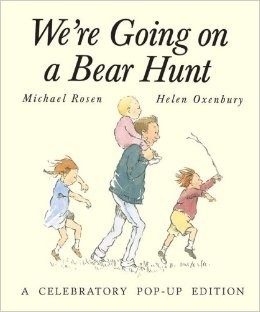 Visit to Puxton park 12-7-16
What a lovely day out for our last workshop of the year! These photos give you just a taster of the fun had by over 100 parents and children today!
If you are interested in visiting Puxton park over the summer holiday you can find more information on their website at the link below.