Children's Safeguarding
We want you to feel safe at school, at home and out in the community. On this page there is some useful information just for you.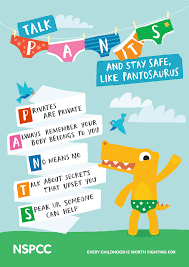 What should I do if I don't feel safe?
Remember you can always talk to ANY member of staff at school about anything that worries you. If you want to speak to a member of the Safeguarding Team you can see their pictures here!
Remember your P.A.N.T.S and stay safe like Pantosaurus. There is more information in the ' Underwear Rule Guide' at the bottom of the page
If you can't say it out loud yet, you can use the 'Feelings Box', Class Dojo or your school email to let a member of staff know that you are worried.
You can always contact Childline (0800 1111) too for more support.
What should I do about bullying? - Tell Someone You Trust!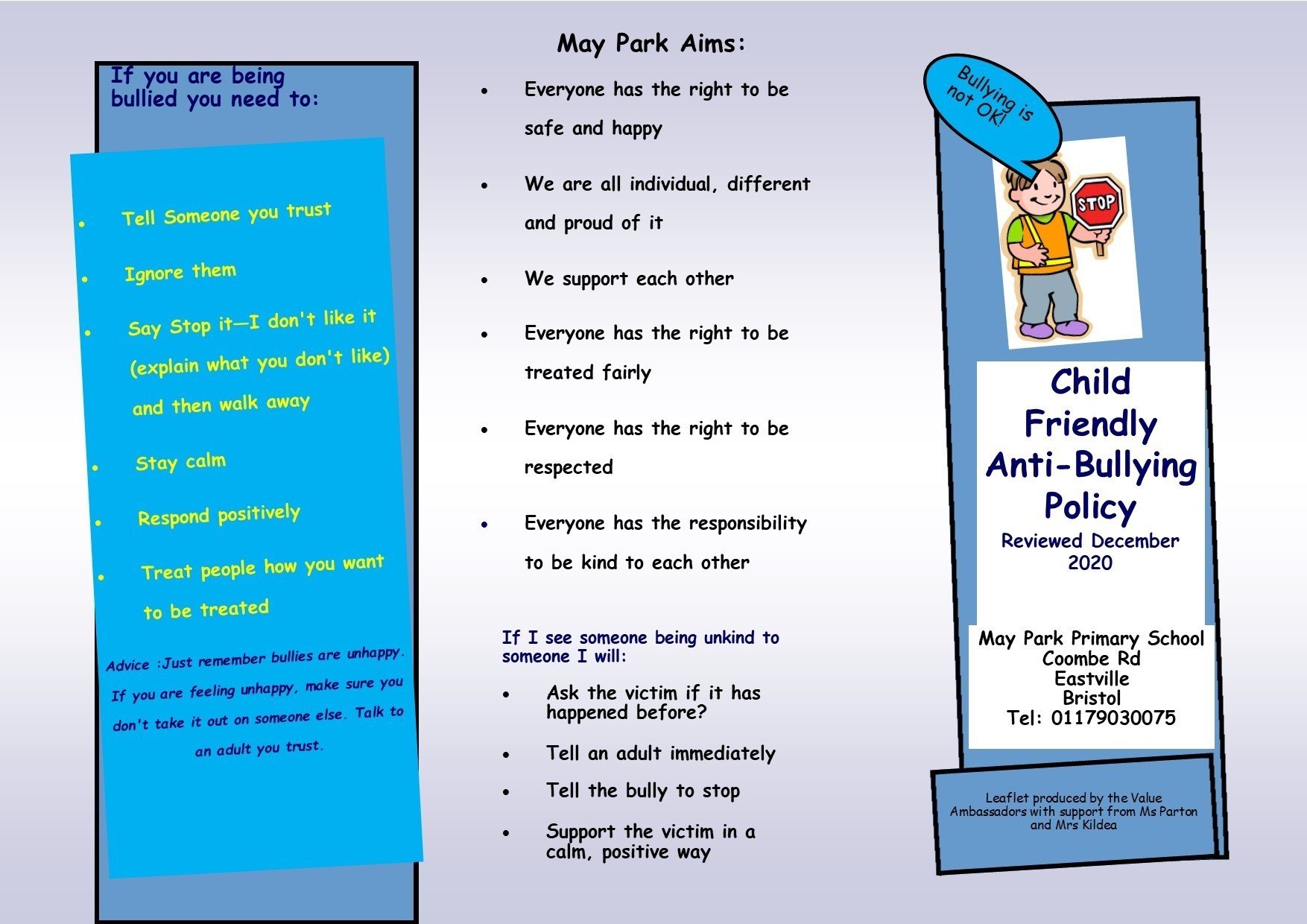 At May Park we believe that...
Everyone has the right to be safe and happy

We are all individual, different and proud of it

We support each other

Everyone has the right to be treated fairly.

Everyone has the right to be respected.

Everyone has the responsibility to be kind to each other
Please read our Child Friendly Anti Bullying Leaflet for more information.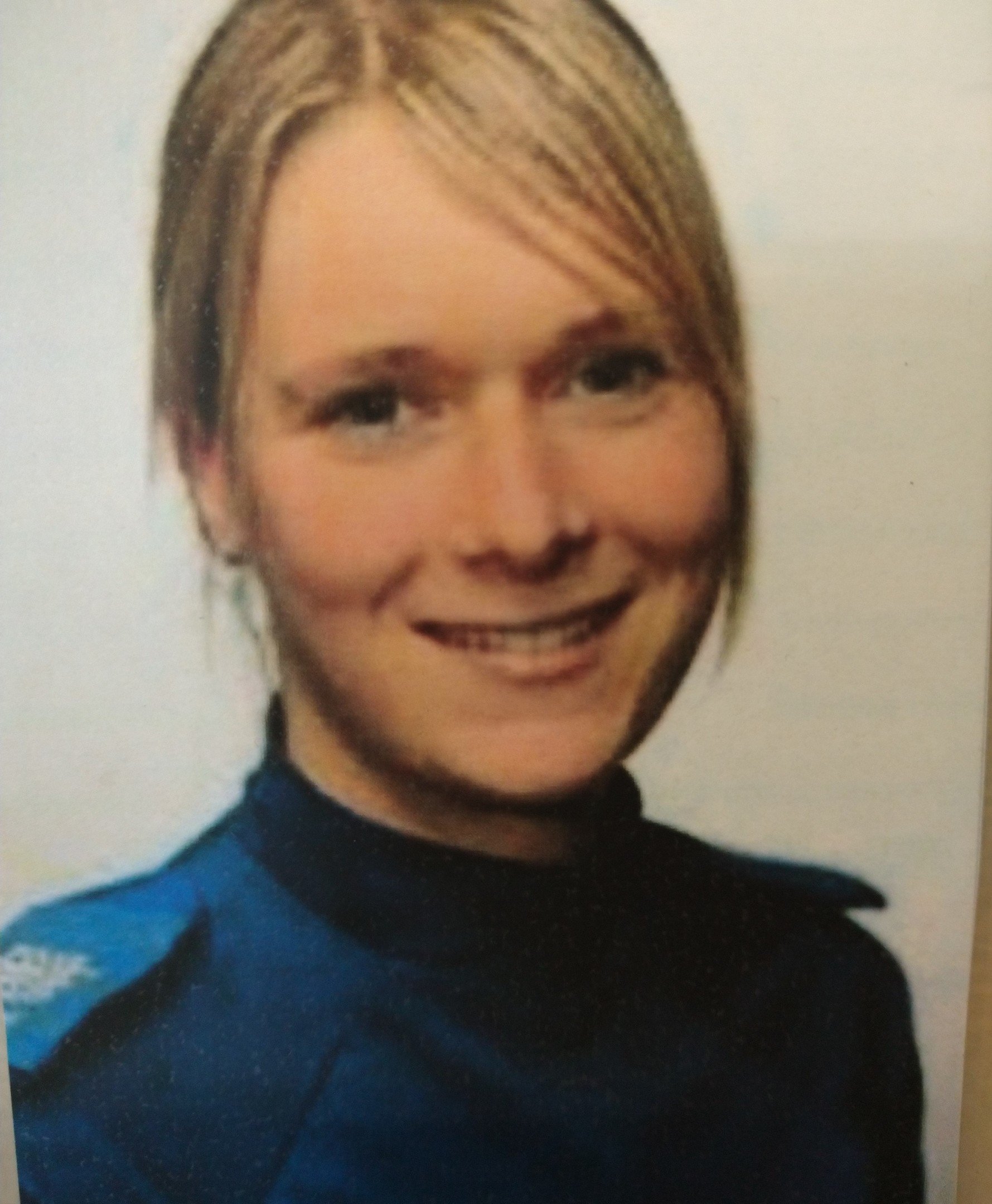 Who else can help me? - May Park's Local PCSO
NAME: Hayley
JOB: Police Community Support Officer (PCSO)
WHAT DOES A PCSO DO? I like to help people and keep people safe. I visit lots of schools and I amin your school on a Thursday afternoon. I help out at R'Squad with Mrs Kildea and sometimes I talk to other children in school too. If you want to talk to me in school you can ask to come and see me. I am always happy to talk to you and help you. If you need urgent assistance please call 999 or you can call our police non-emergency number on 101.
INTERESTS: I like riding my bike and adventures with my family.