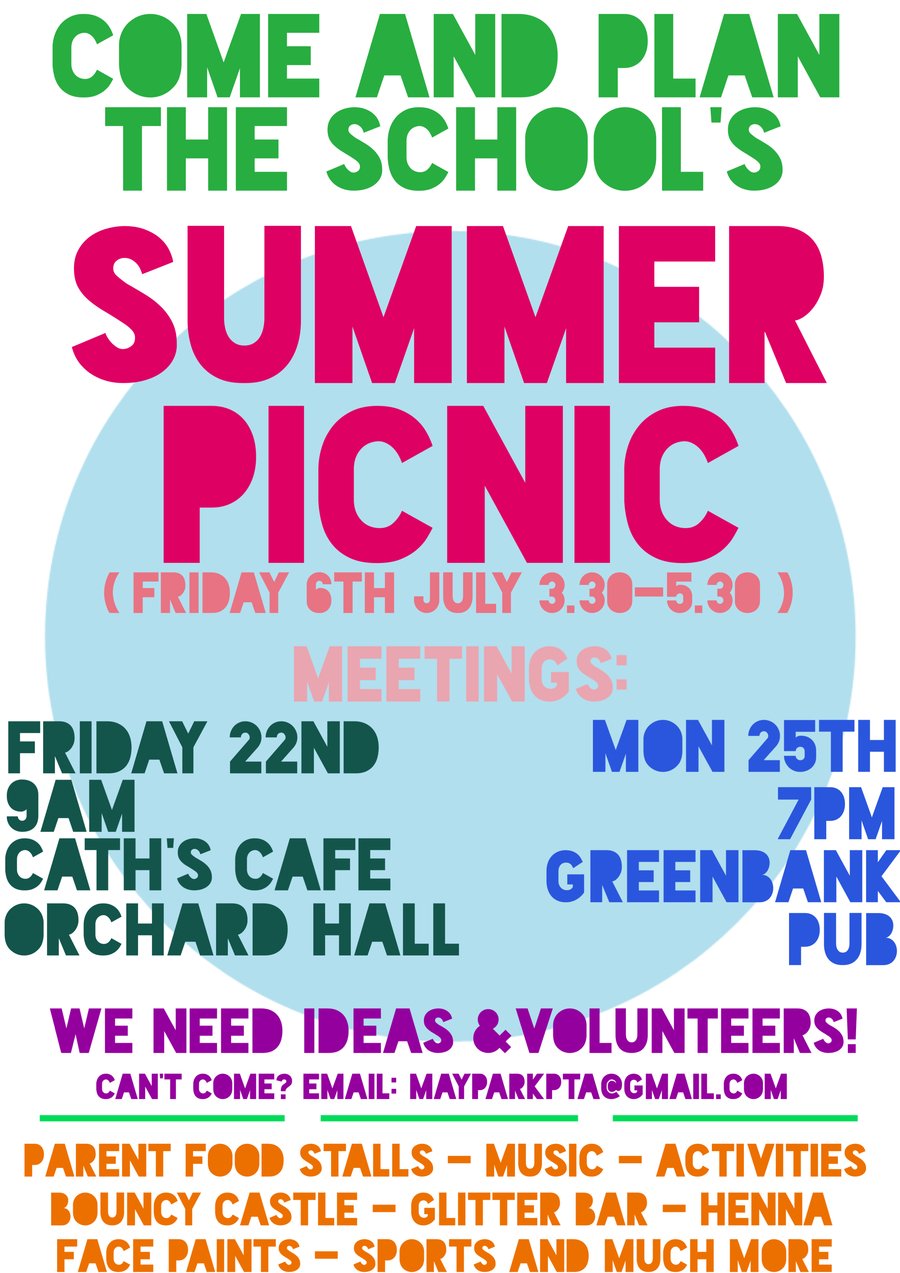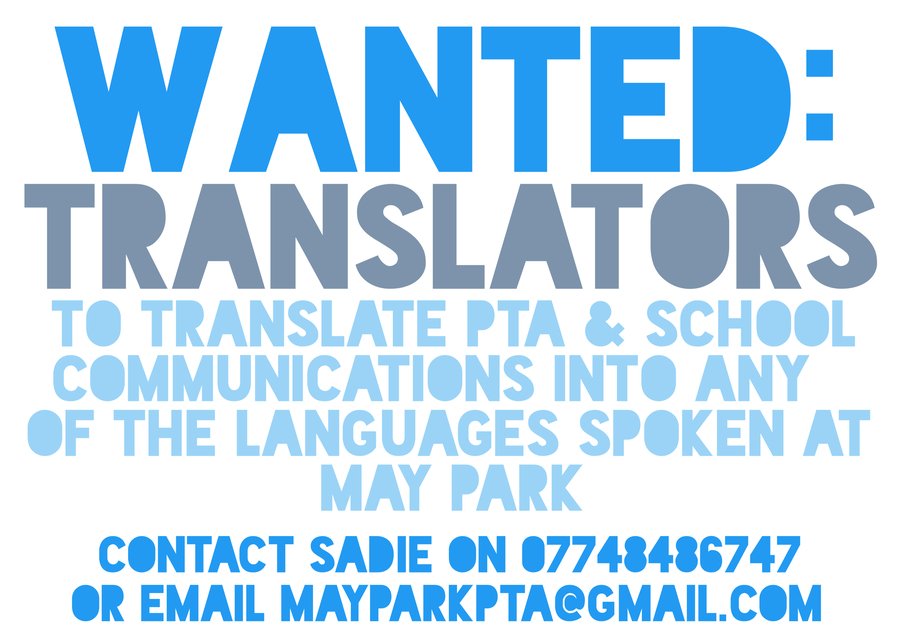 OFSTED whole school meeting WEDNESDAY 6PM. Please come!
We've worked really hard this term- let's treat ourselves for Ramadan, for SATS, for end-of-term, with a CAKE SALE! Wednesday and Thursday from 3.15. Please bring your DELICIOUS DONATIONS (home made or shop bought) to the front on those days and every penny made will go towards SCHOOL TRIPS.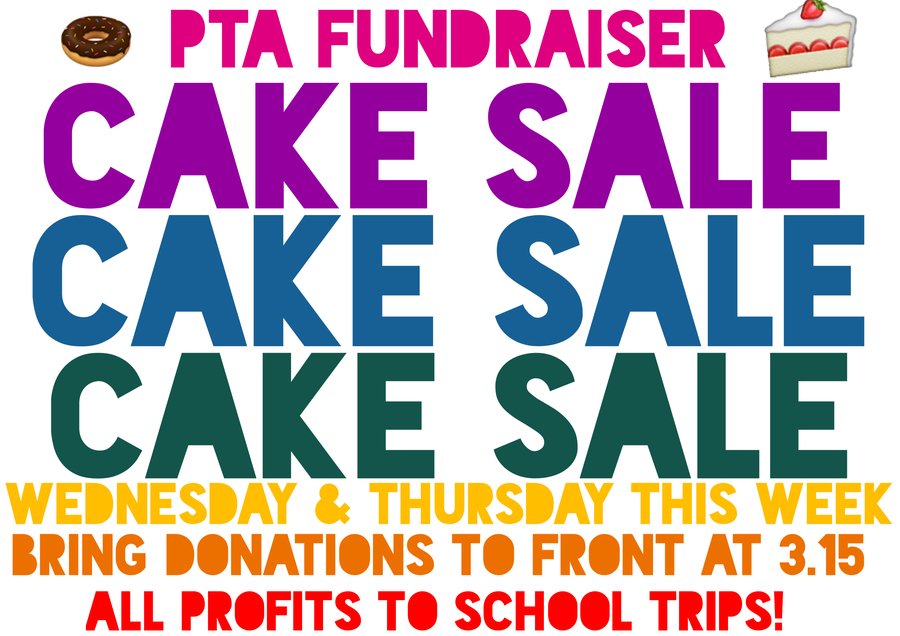 SORRY- THERE WILL BE NO WEDNESDAY (PUB) MEETING THIS MONTH. WE HAVE LOTS TO DISCUSS SO PLEASE TRY AND COME TO FRIDAY MORNING'S MEETING OR KEEP YOUR EYES PEELED FOR UPDATES.
Mon April 23rd
A MASSIVE THANK YOU to everyone who bought and sold and made cakes last term. We were able to buy a LOAD of TREATS for the teaching staff and the children. Your child might have come home covered in GLITTER at the end of last term. SORRY- but we bought a trolley load of new glue sticks, shakers of glitter, writing pens, gobbets of blu-tac, plus some staff room treats to let the Staff know HOW MUCH WE LOVE THEM and appreciate their amazing hard work. Just enjoy the LOVE BUNTING above that the kids filled in to share along with the treats!
MORE FUNDRAISING TO COME THIS SUMMER TERM!
Apr2018
STUFF TO DO IN THE HOLIDAYS...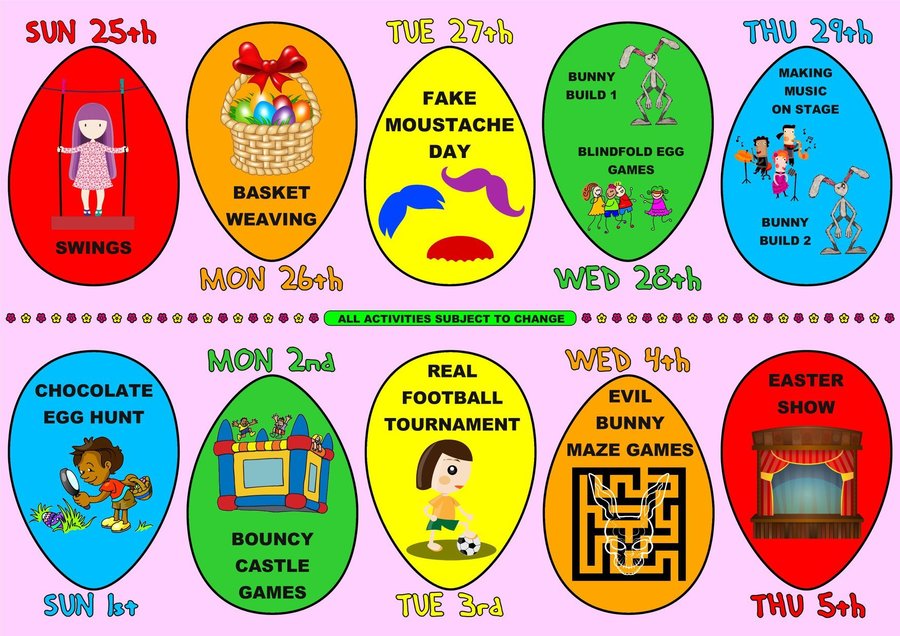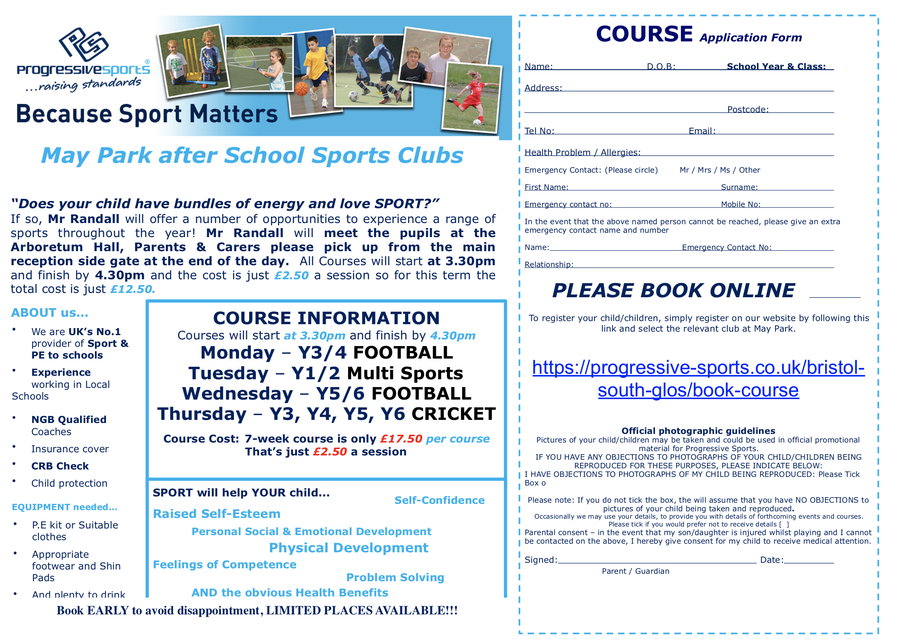 Miss Teale & Mr Harris and the Drama Club are putting on 2 performances of 'WICKED' (a prequel to The Wizard of Oz). Everyone is welcome to come watch them sing their hearts out.
The PTA has been invited to help get people in and out of the Hall and to raise money by selling popcorn, ice cream, programmes, drinks etc.
If you can spare some time on Wednesday 21st March for a 6pm show, and/or Thursday 22nd March for a 4pm show, please get in touch. It will be a brilliant chance to watch the kids in action, support the teachers and raise some money so we can have more extra-curricular events like these which really bring so much more into the kids' lives.
Let me know if you're at all available. You may dress as Munchkins or Flying Monkey Bell-Boys, but it's absolutely not compulsory ;)
Also, any yellow or green paint lying about the house or shed would be much appreciated by the set builders. Please drop off your spare tins/ spraycans at the Office.
​
--
SHOUT OUT FROM SCHOOL- CALLING ALL ENGINEERS, of any discipline, the school needs YOU to come and get the kids enthusiastic about STEM (science, technology, ENGINEERING and maths). Tell the Office or ask for Mr Fey. FEB 2018
SHOUT OUT FROM SCHOOL for ANY PAINTS (reds, greens, yellows, browns etc.) for use in school production of WICKED, this term. Check your sheds, and under the stairs and DONATE TO THE OFFICE, for attention of Mr Harris. THANK YOU! FEB 2018

CONGRATULATIONS and massive THANK YOUs to EVERYONE who baked and decorated and made and sold and bought the AMAZING CAKES we sold in the last week of term. We raised £400! FEB 2018
We want to use it to celebrate and support our AMAZEBALLS TEACHING STAFF. Apart from a mountain of Glue Sticks, what do YOU think would treat our teachers?
IDEAS, please, to mayparkPTA@gmail.com, or Wednesday 28th Feb at 8pm in The Greenbank.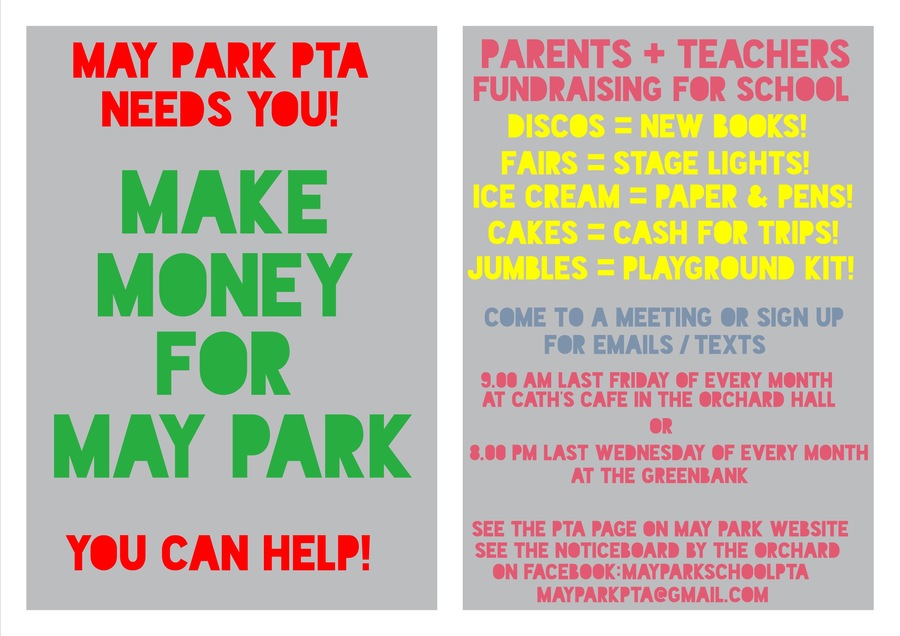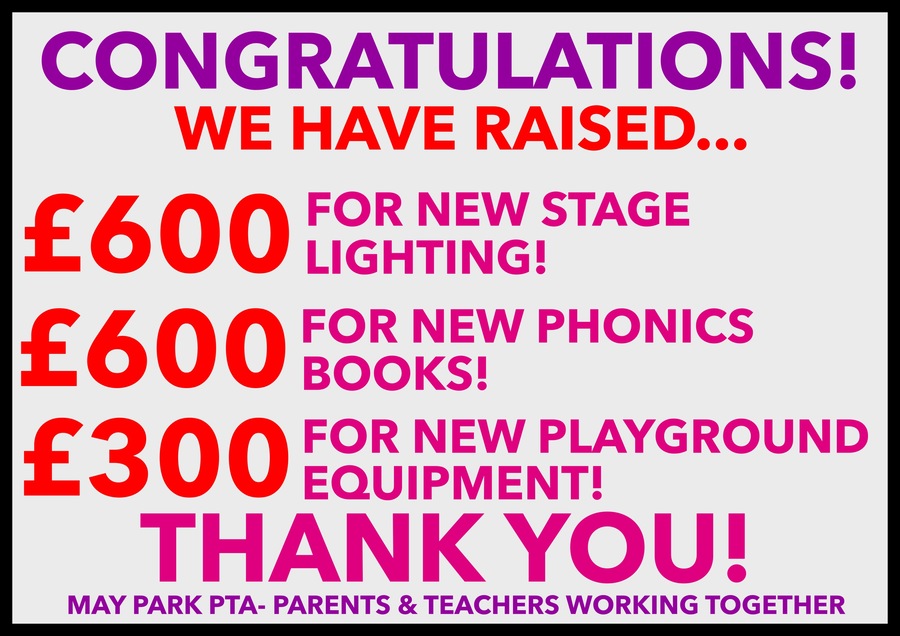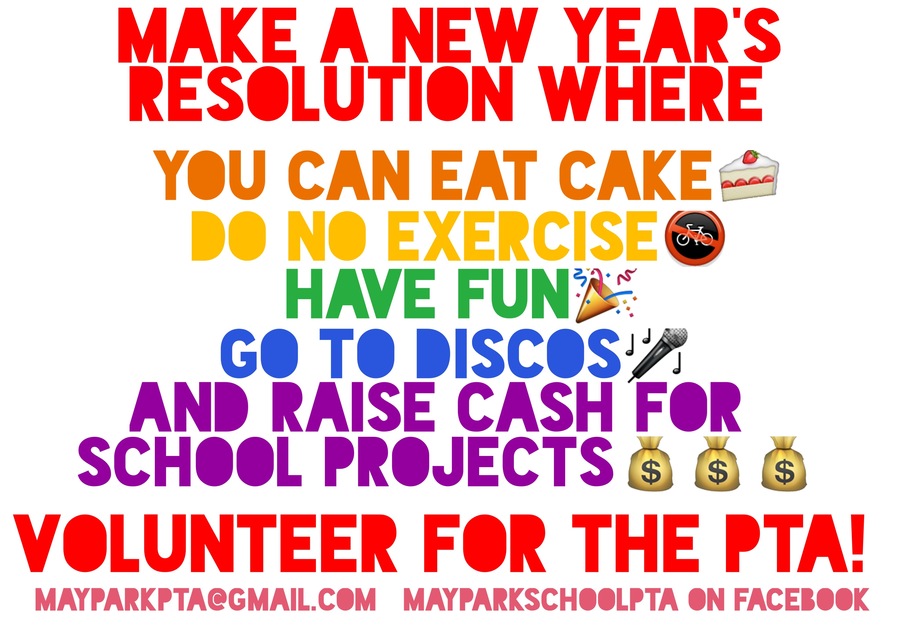 READING VOLUNTEERS ALWAYS WANTED AT SCHOOL. Ask at the Office or speak to Sadie PTA lady. Improve your skills and children's outcomes!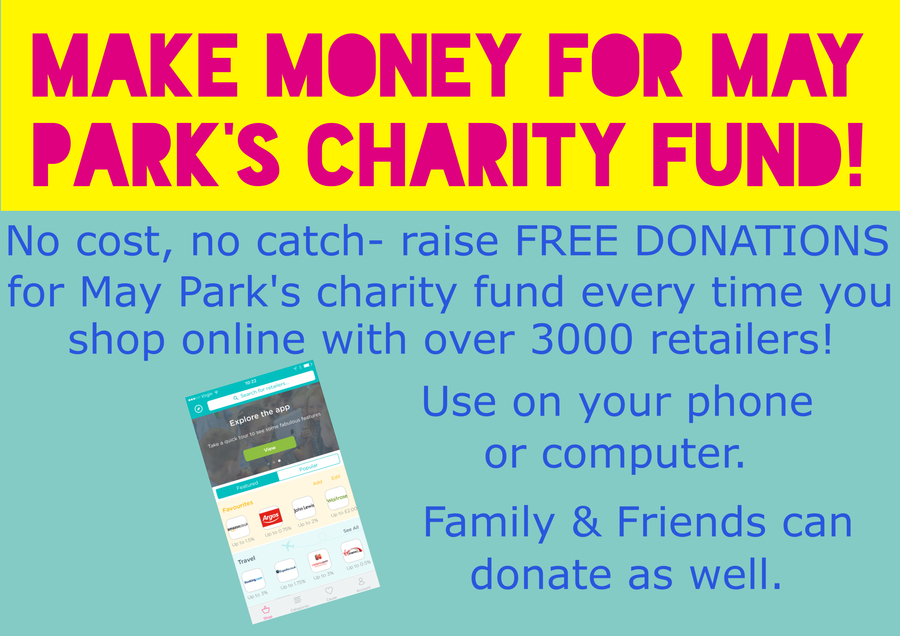 Hi Amazing May Parkers,
Did you know that whenever you buy anything online - from your weekly shop to your annual holiday - you could be collecting FREE DONATIONS for May Park's Charity?
There are over 3,000 shops and sites on board ready to make a donation, including Amazon, ASOS, ebay, thetrainline and Tesco's – it doesn't cost you a penny extra!
It's as easy as 1, 2, 3...
1. Head to https://www.easyfundraising.org.uk/causes/mayparkprimarypta/ and join for free.
2. Every time you shop online, go to easyfundraising first to find the site you want and start shopping.
3. After you've checked out, that retailer will make a donation to your good cause for no extra cost whatsoever!
There are no catches or hidden charges and May Park Primary PTA will be really grateful for your donations. Please share this with family and friends- anyone can support our school.
Thank you for your support, you absolute mega-stars!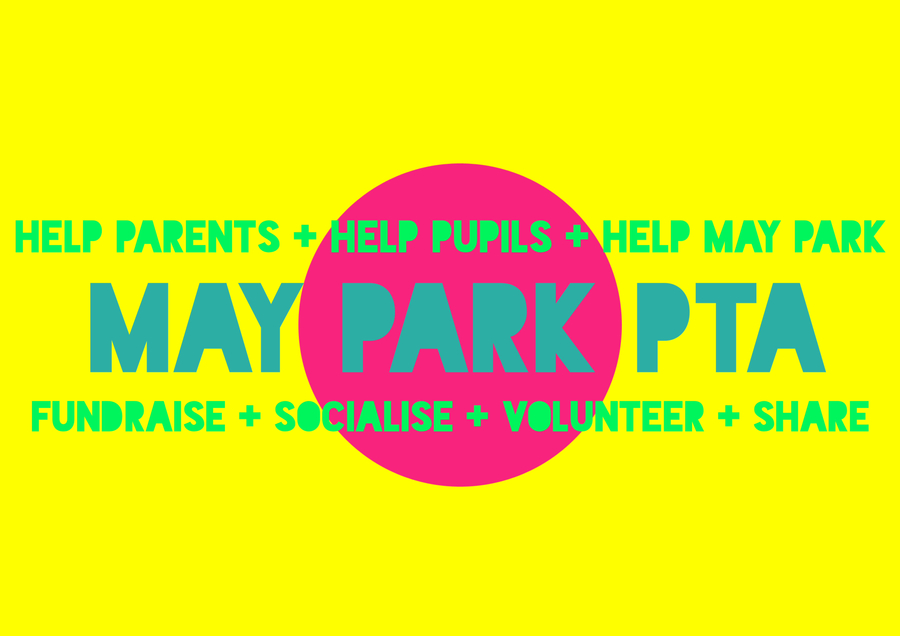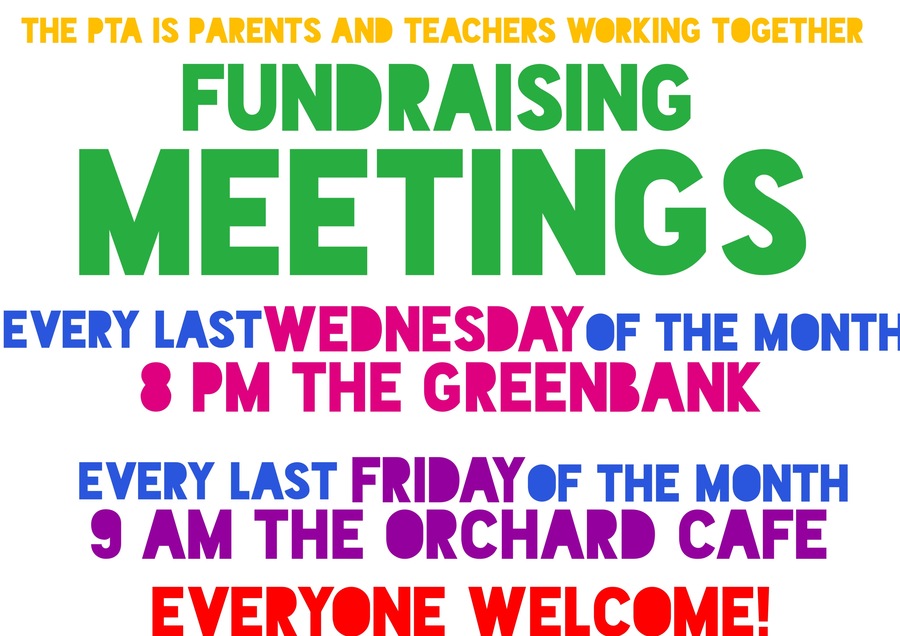 NEXT SCHEDULED PTA MEETINGS- EVERYBODY WELCOME!
WEDNESDAY 25TH APRIL 8PM GREENBANK- cancelled-SORRY!
FRIDAY 27TH APRIL 9AM HALL- SEE YOU THERE!
FRIDAY 25TH MAY 9 AM HALL
FRIDAY 22ND JUNE 9AM HALL
WEDNESDAY 27TH JUNE 8PM GREENBANK