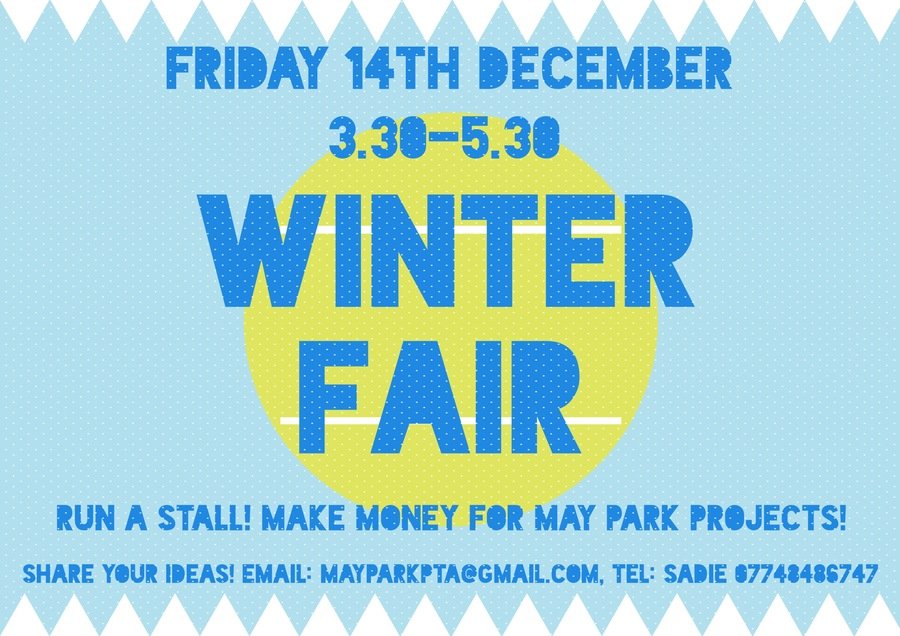 PTA MEETING FRIDAY 16TH NOV 2018
9-9.45 AT THE CAFE
AGENDA INCLUDES:
PARKING MEETING WITH CLLR KHAN

RUNNING THE CAFE

ORGANISING WINTER FAIR

CHAIR ELECTION PROCESS FOR NEW YEAR

LIBRARY UPDATE
BRINGYOUR COINS FOR COFFEE AND CAKES, BRING YOUR IDEAS, BRING YOUR EARS!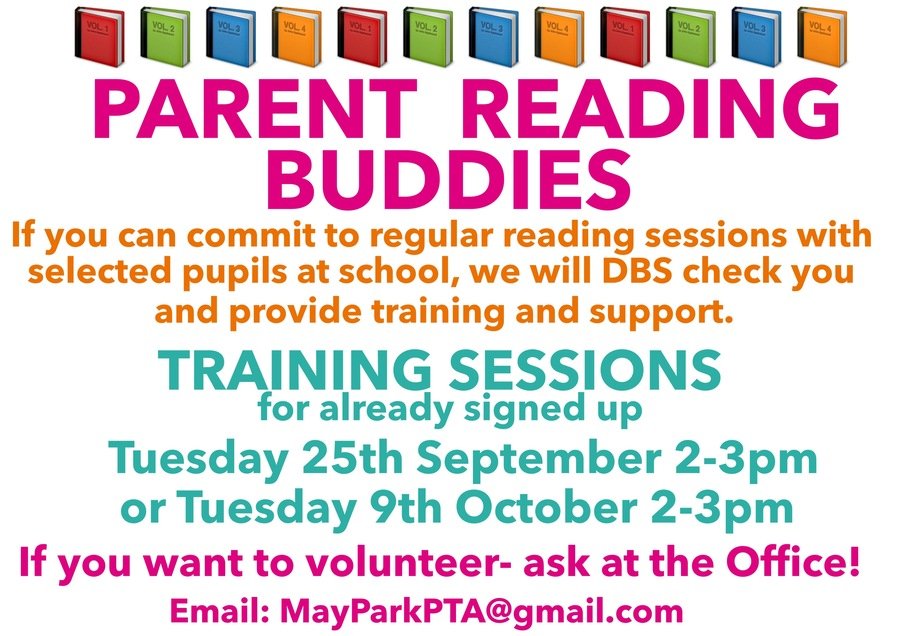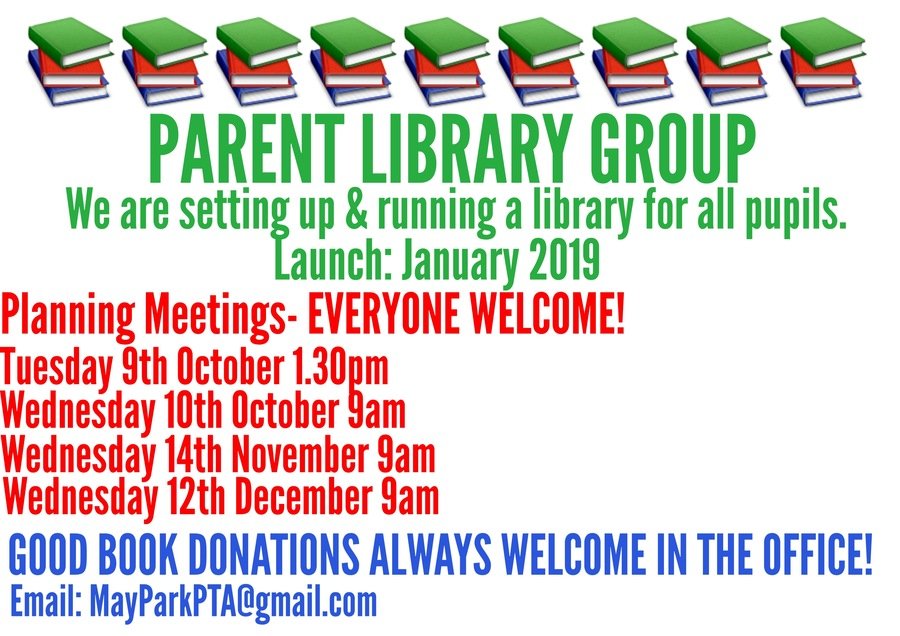 Hi Amazing May Parkers,
Did you know that whenever you buy anything online - from your weekly shop to your annual holiday - you could be collecting FREE DONATIONS for May Park's Charity?
There are over 3,000 shops and sites on board ready to make a donation, including Amazon, ASOS, ebay, thetrainline and Tesco's – it doesn't cost you a penny extra!
It's as easy as 1, 2, 3...
1. Head to https://www.easyfundraising.org.uk/causes/mayparkprimarypta/ and join for free.
2. Every time you shop online, go to easyfundraising first to find the site you want and start shopping.
3. After you've checked out, that retailer will make a donation to your good cause for no extra cost whatsoever!
There are no catches or hidden charges and May Park Primary PTA will be really grateful for your donations. Please share this with family and friends- anyone can support our school.
Thank you for your support, you absolute mega-stars!